Description:
Sealing Machine use for snack food saver storage and creates airtight containers, make food fresh. High quality ABS material, resistance to high and low temperature.Weight about 50g, Light and handy. Easy to use, open cover to preheat the item by pressing 5 seconds before using, then simply slide it along the edge of any bag and it's sealed airtight.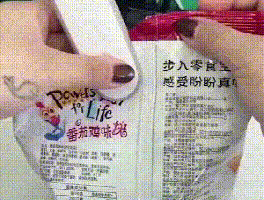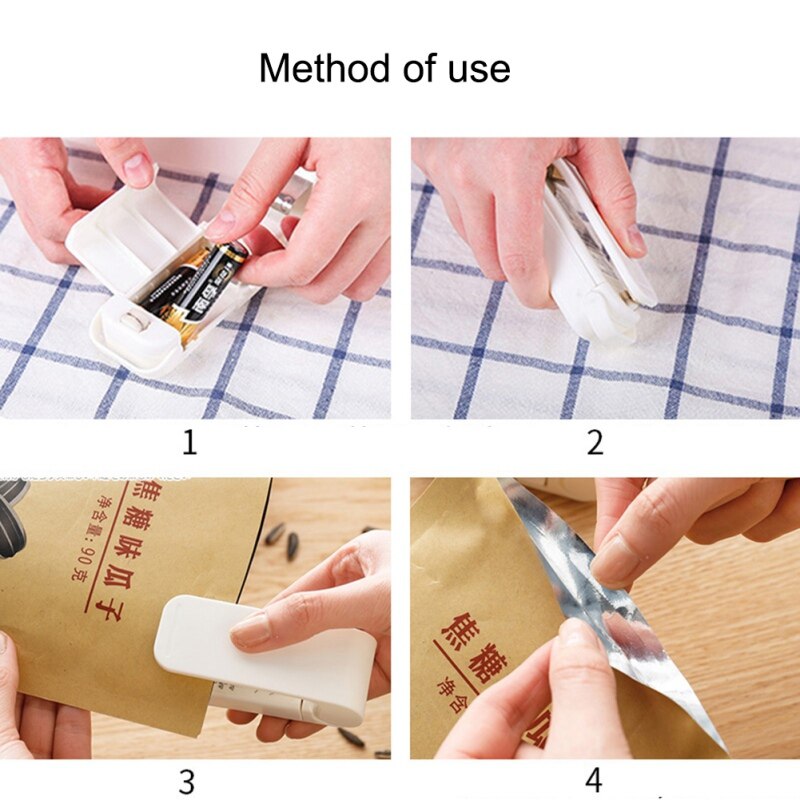 Features:
【Heat Bag Sealer】- Never worry about your containers leaking or opening and creating a mess in your purse when you head off to work; now you can keep your sandwich, fruit snack, salad, or any other food safe and sound! Always keep your chips, snack and food fresh and crispy! Keep rodents and bugs out of the food!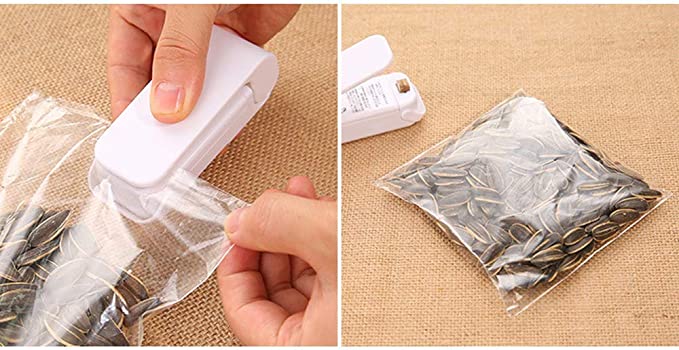 【Longer Storage】- Bag sealer makes food storage convenient and longer. Ideal food saver for Chips,Snacks, Cereal, keep food away from nasty bugs and bacteria. Meantime, the sealed ingredients are ready for the next time eating, locked in all the great flavors.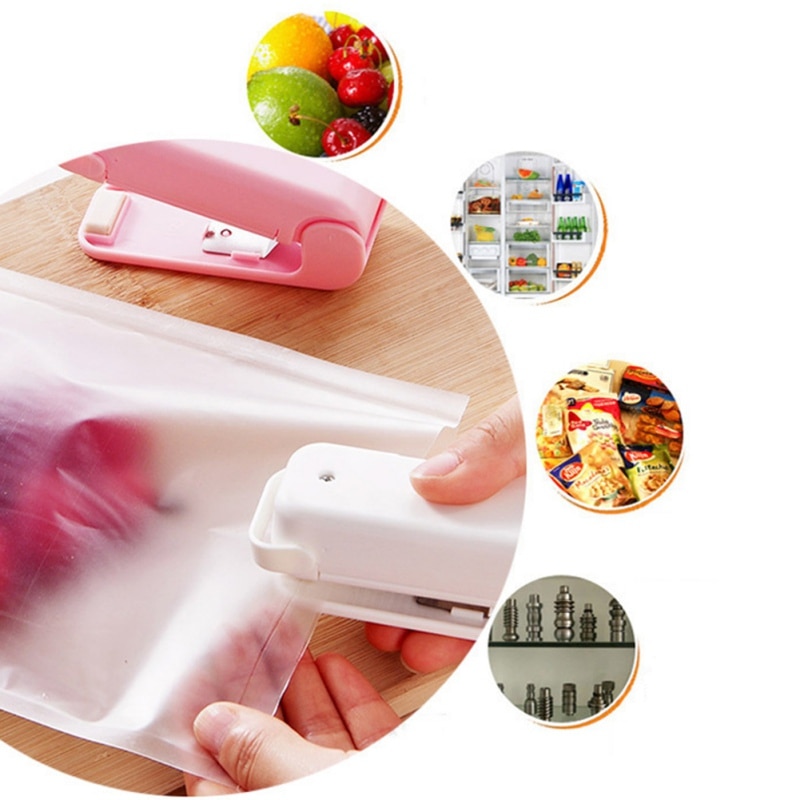 【Easy to use】- Powered by 2 AA batteries (Not Included). Just squeeze mini bag sealer and pull across the bag to create an airtight seal in just seconds,Easy and convenient to use.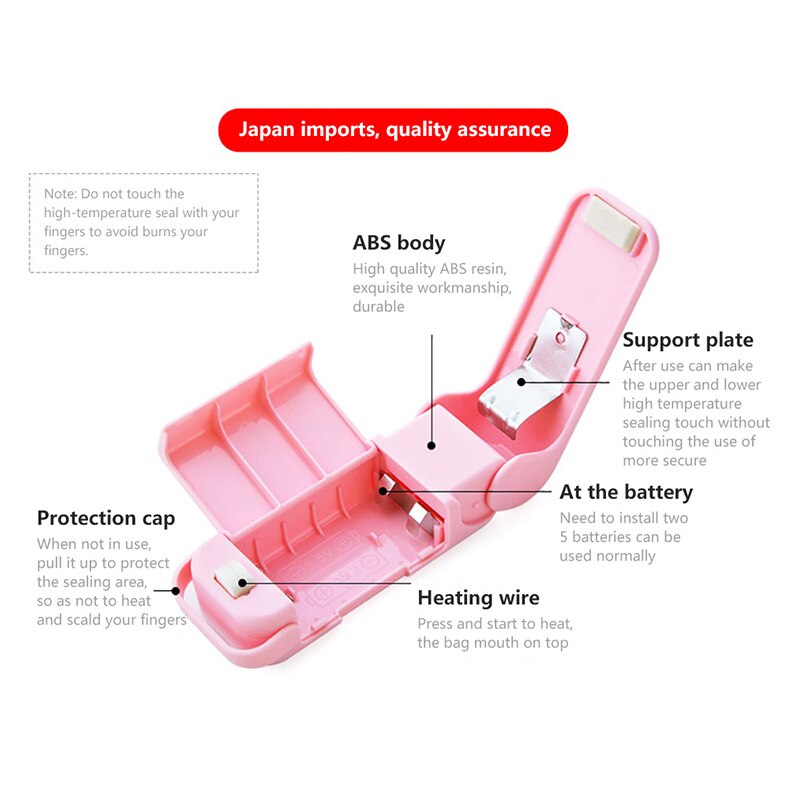 【Compact and portable】- The size of this mini heat sealing machine is 10 x 3.5x 6cm/ weight only 50 gram, compact and portable. Magnetic strip on back of hand held food sealer allows you stick it to refrigerator or any stationary metal surface so you will keep it handy in your kitchen, outdoor, cabinet or anywhere you need it.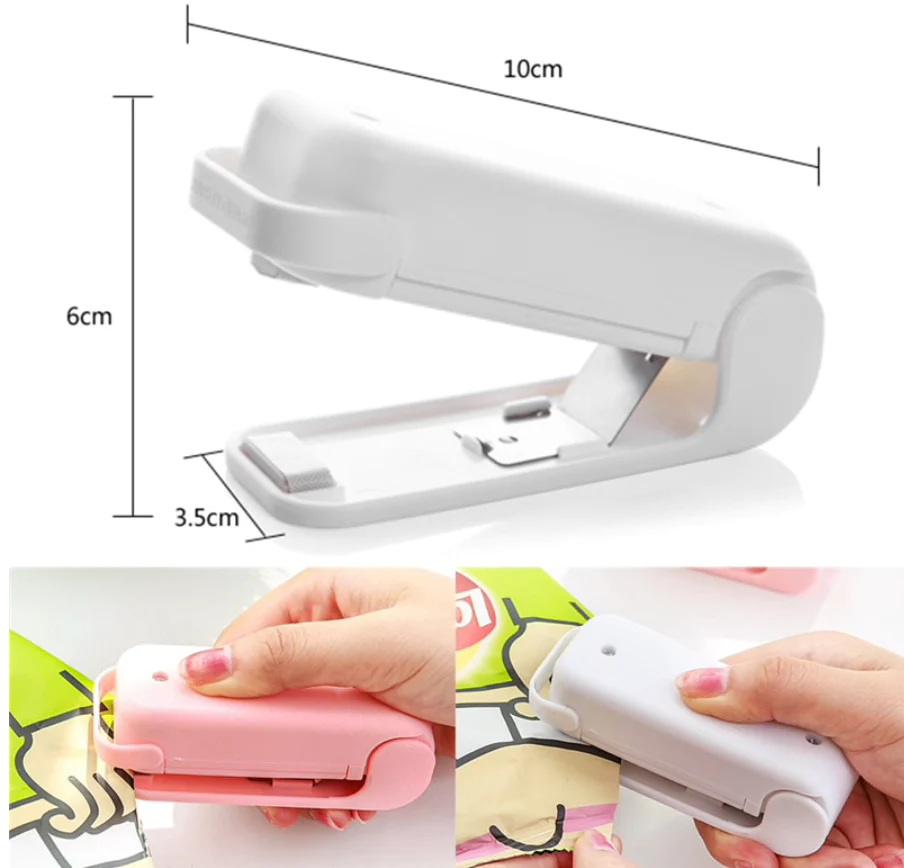 【Widely used】- Widely used by shop or market, this Multipurpose bag sealer best for collection such as all food, clothing and other articles of daily life use. You also can put it into your backpack for camping, hiking, fishing or vacation,and use it to reseal those leftover snack bags or fruit bags when you left.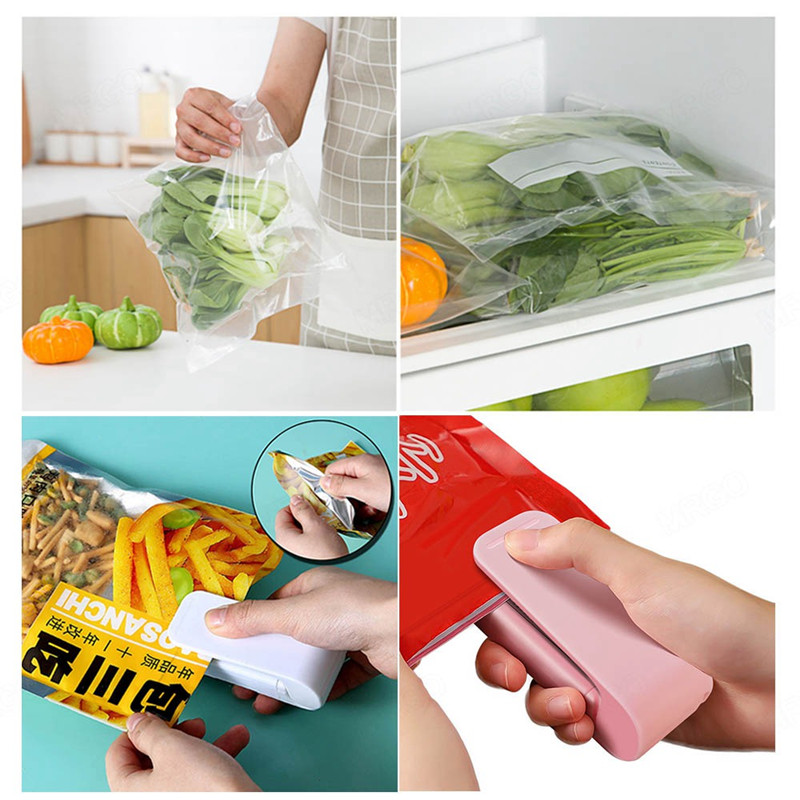 Product Specifications:
Material:Metal,ABS
Size:10*6*3.5cm
Color:Powder,White
Packing:Suction card
Power:2 AA batteries (not included)
Quantity:1*Sealing Machine